Description

When Will My Order Arrive?

Contact Us If Any Questions



★ Basic Information of Jewelry in Sunrise -Jenny and Mentha Tea- Classic Lolita Skirt
---> Brand: Jewelry in Sunrise
---> Materials: High density twill cotton blend + floral pure cotton
---> Features: Lining, Tiered skirt, Open front (the buttons can be opened), Side waist shirring (at the both sides of the waist)
---> Price: 79.99USD
Related Products: Jewelry in Sunrise -Jenny and Mentha Tea- Series

★ Process Time + Shipping Time = Arrival Time

---Process Time: Ready in stock! The processing time needs 15-20 days, then shipping!
---The shipping time by DHL, EMS, Fedex and UPS will take about 4-5 biz days
---The shipping time by Airmail will take about 15-32 work days

★ Size Chart
--> NOTE I: Below is the skirt's flat size measurements, your body measurements should be 2-3cm smaller to make a perfect fit.
--> NOTE II: The measurements may have 1-3 centimeters difference.
Size Chart of Jewelry in Sunrise -Jenny and Mentha Tea- Classic Lolita Skirt
Size
Waist (stretchable because of the shirring)
Skirt Length
S
64-68cm
71cm
M
68-72cm
72cm
L
72-76cm
73cm
XL
76-82cm
74cm

★ Details of Jewelry in Sunrise -Jenny and Mentha Tea- Classic Lolita Skirt
◆ 5 Colors Available: Grey Blue, Dark Purple, Mint, Navy Blue and Dark Green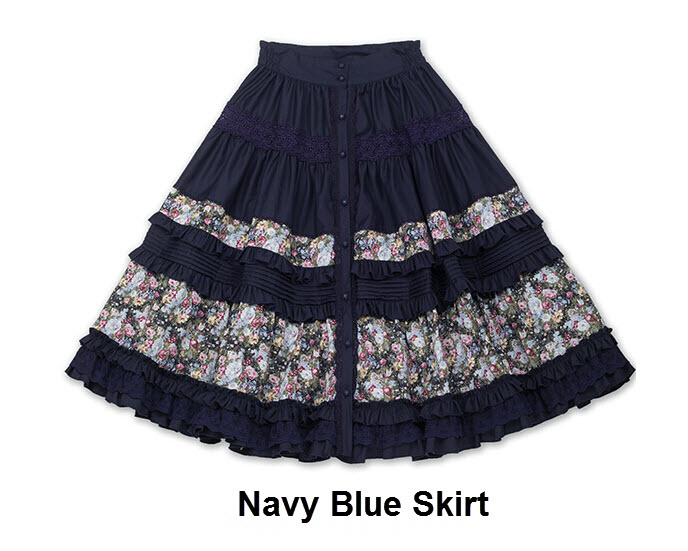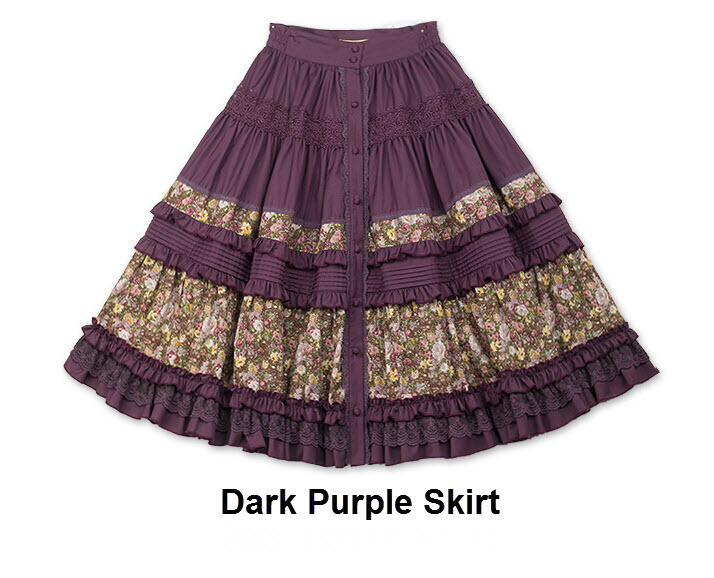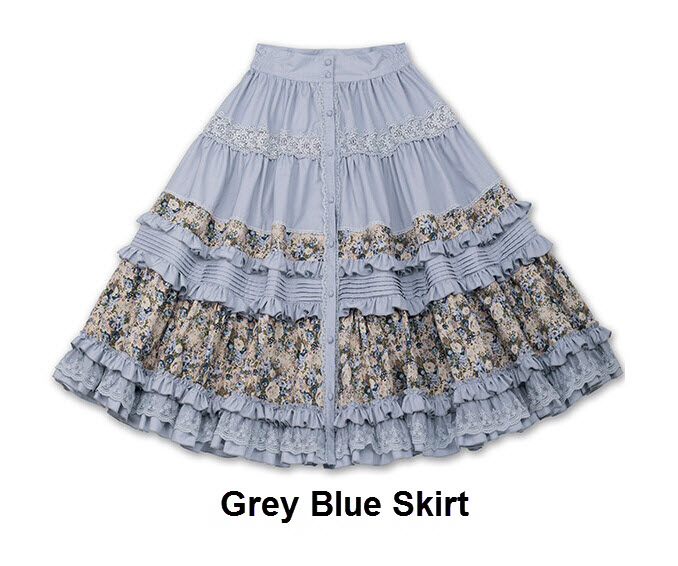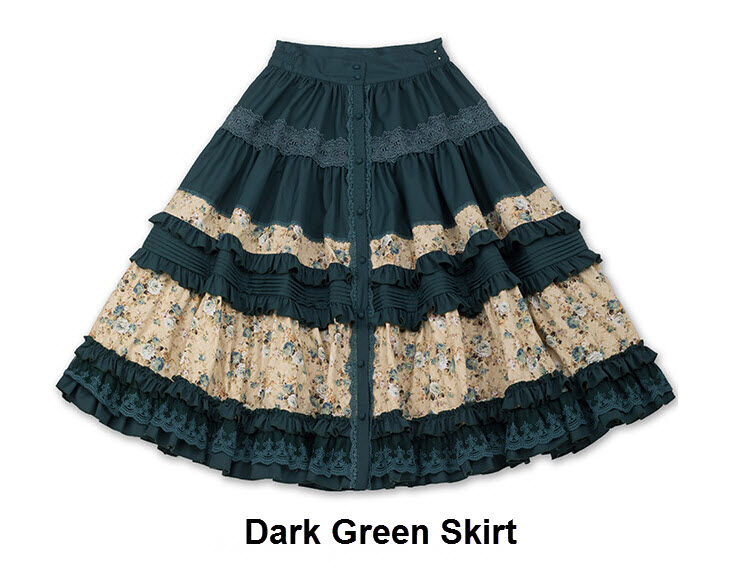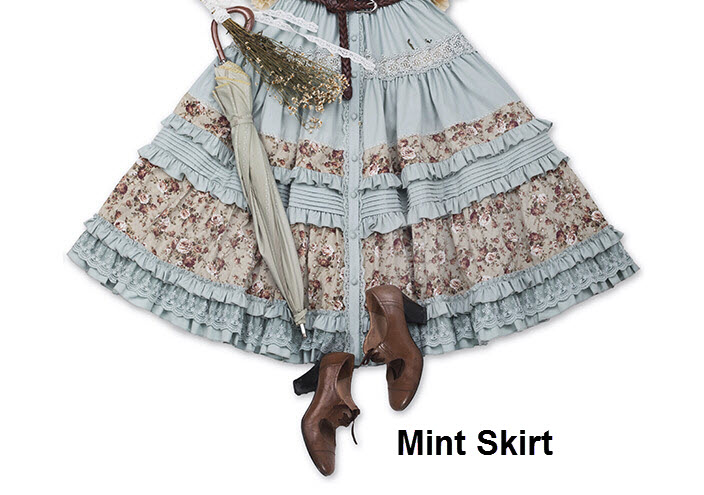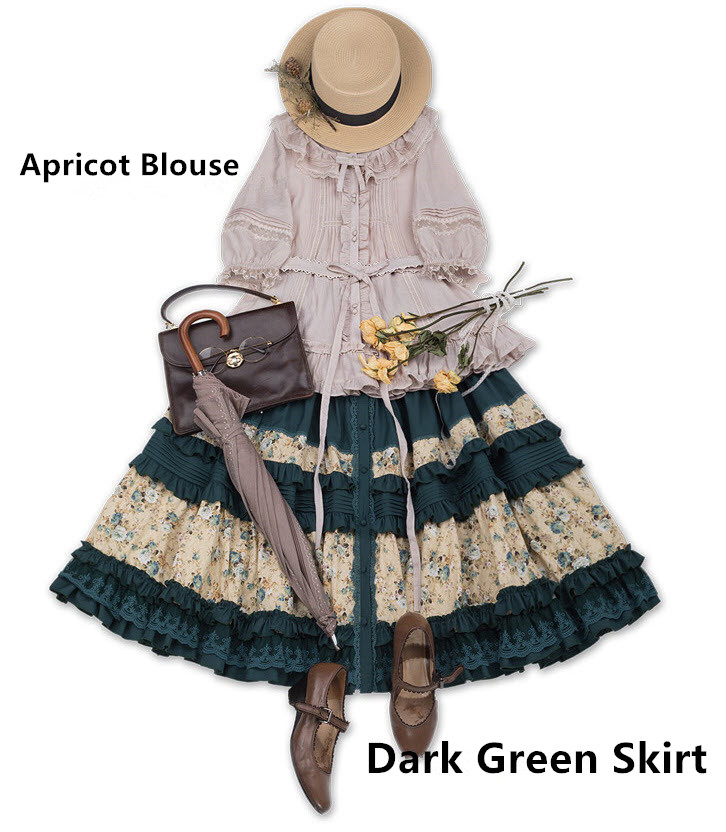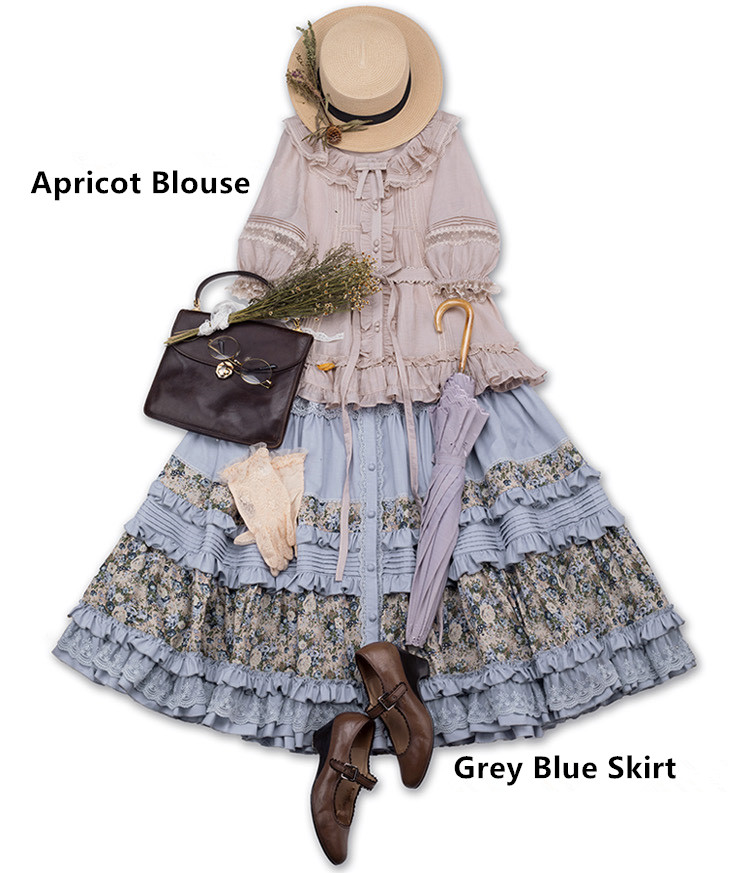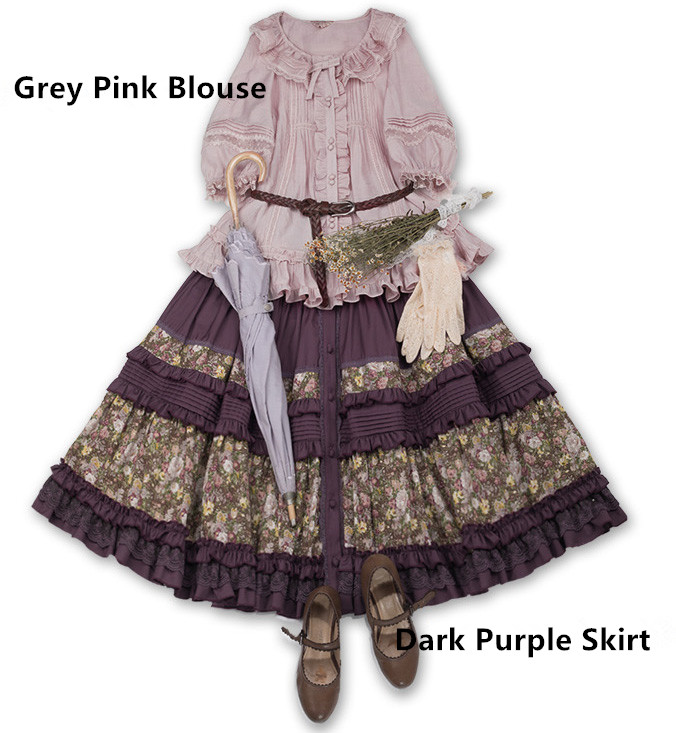 ◆ Worn Photos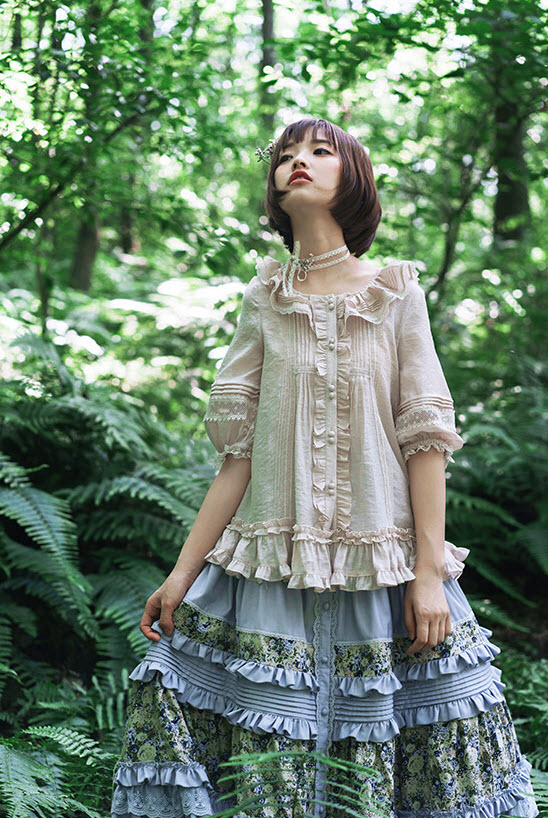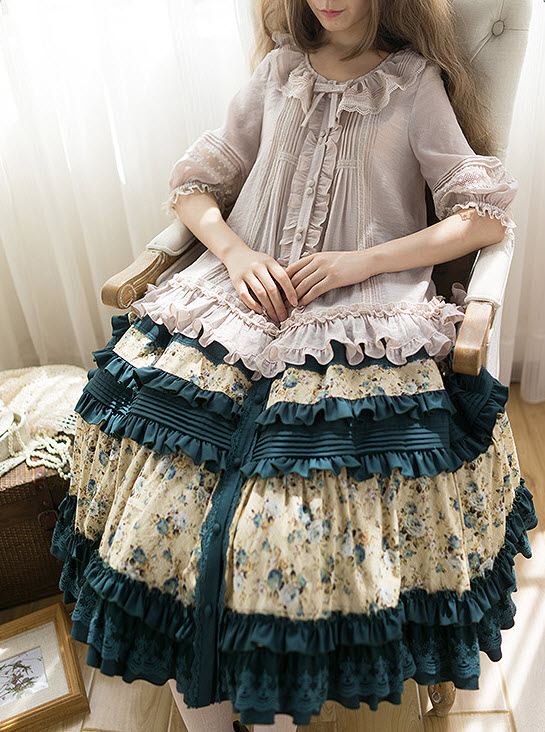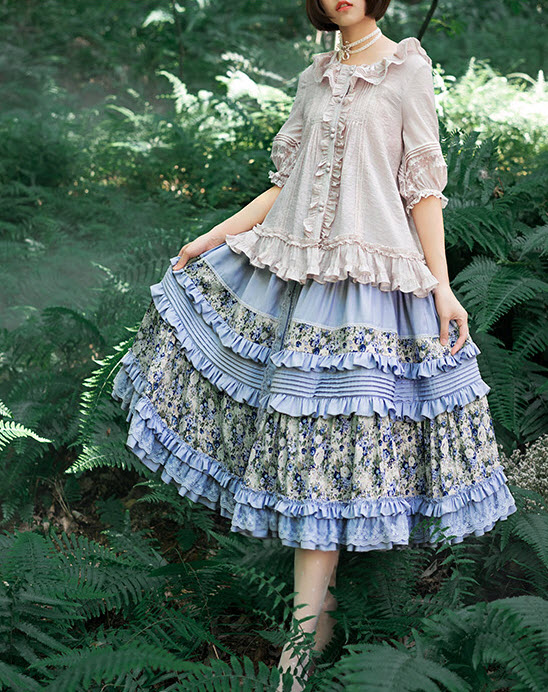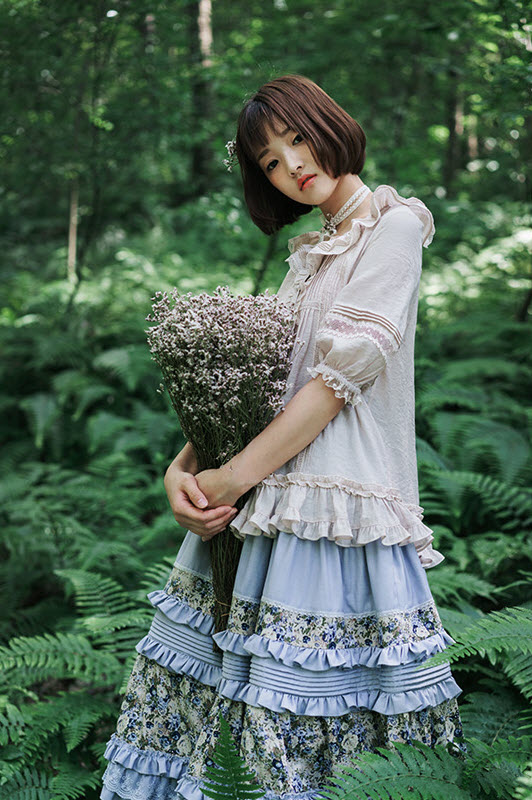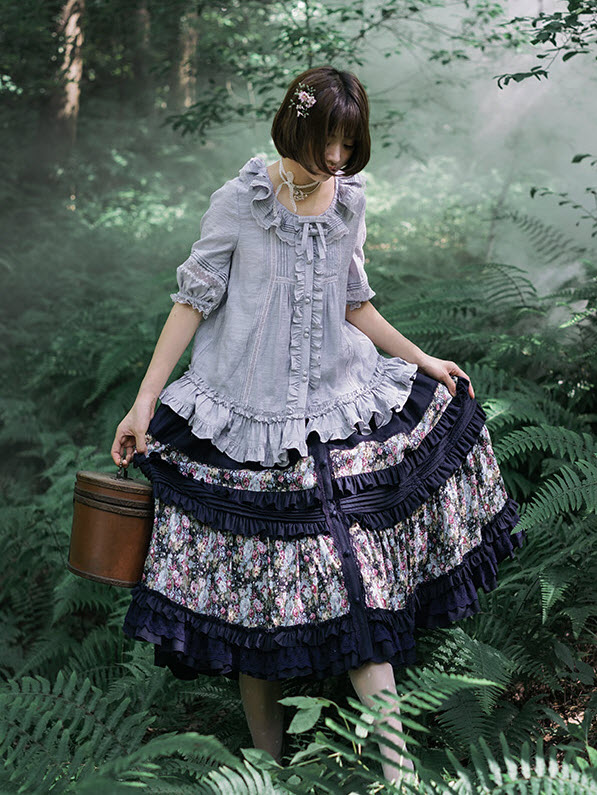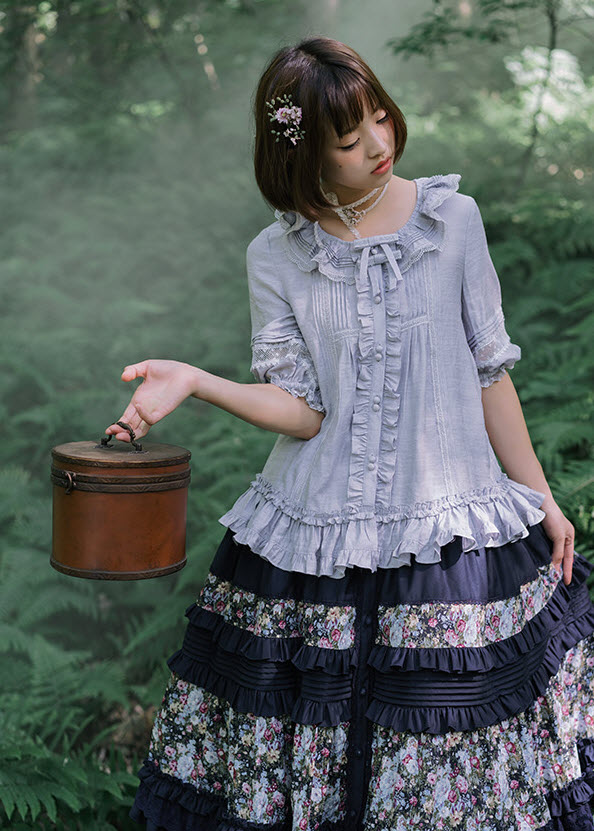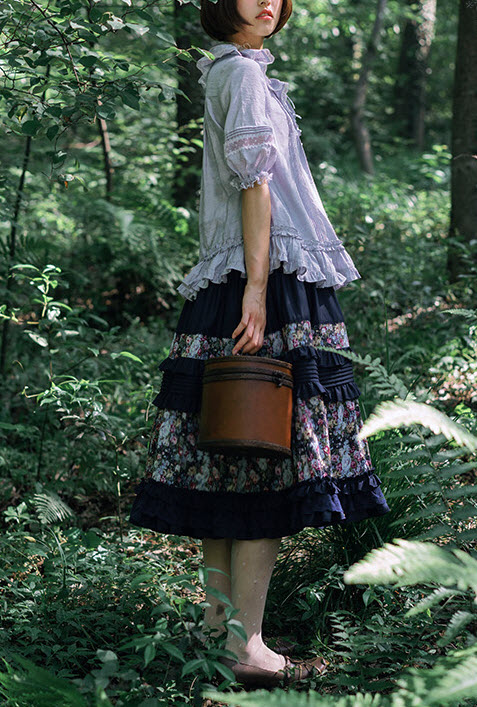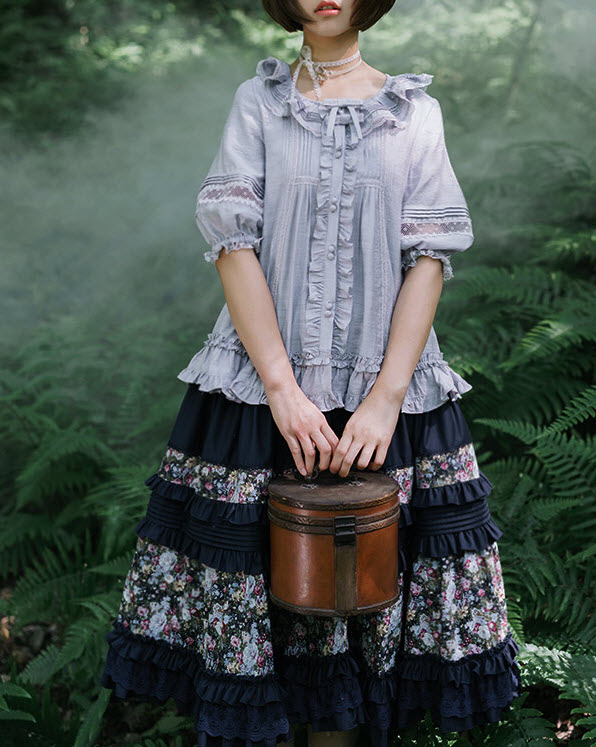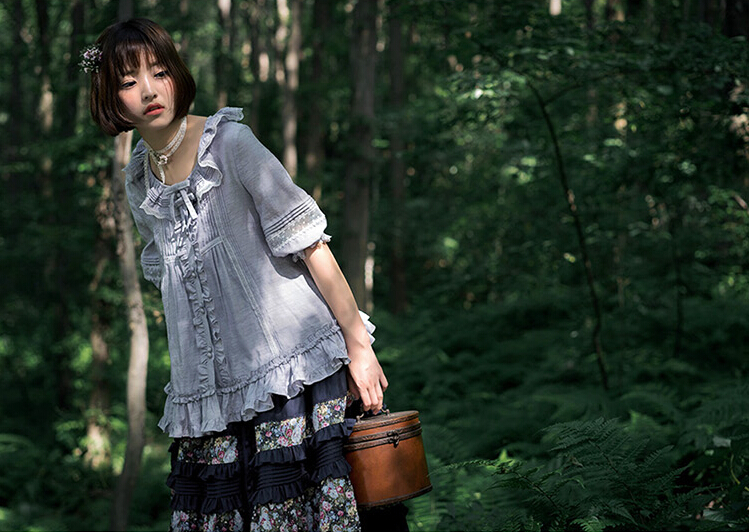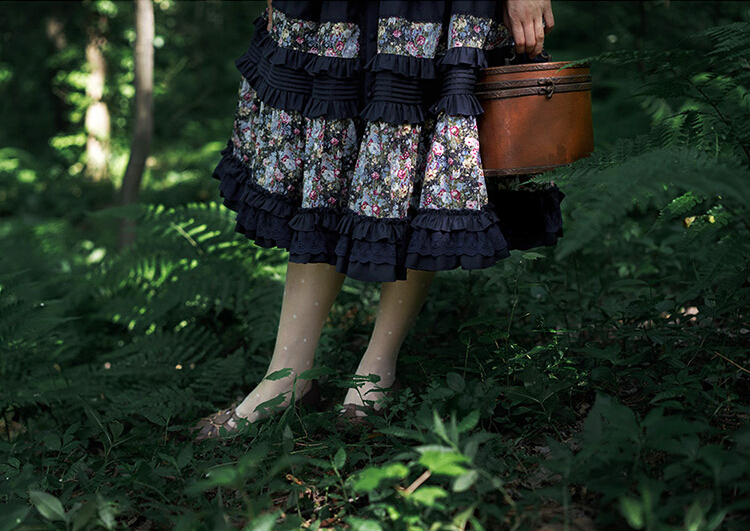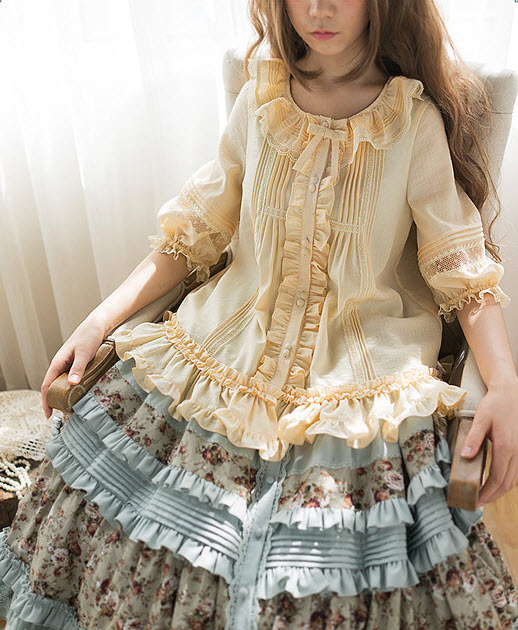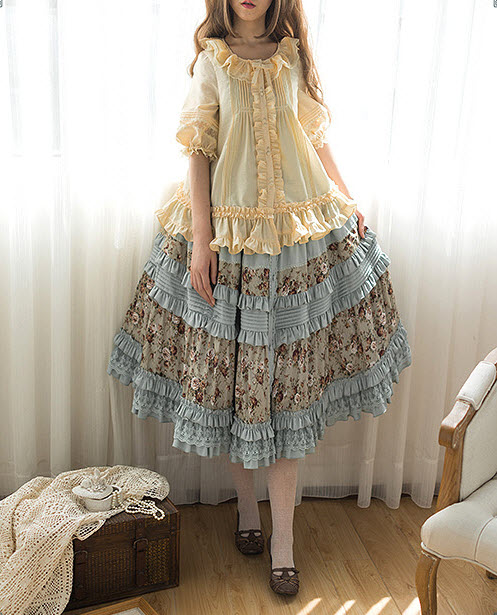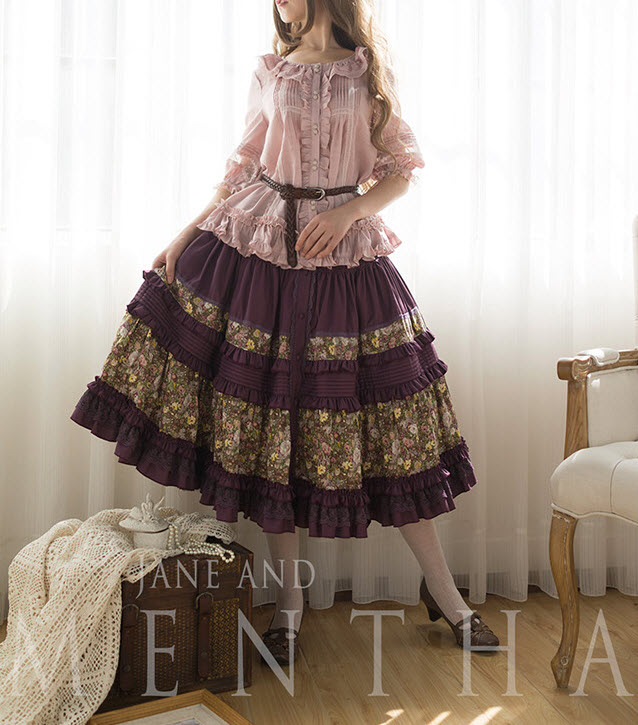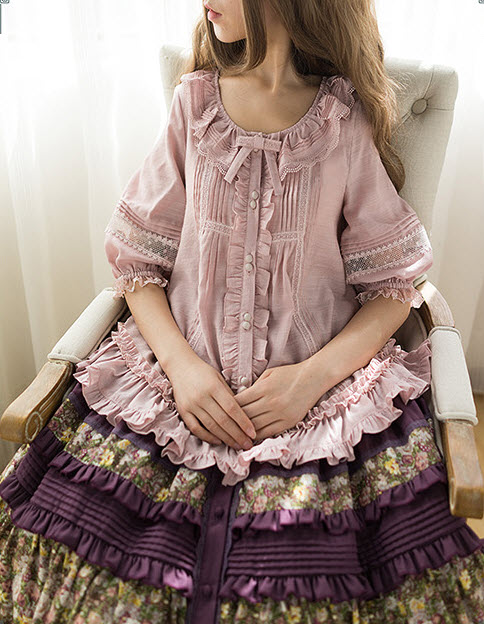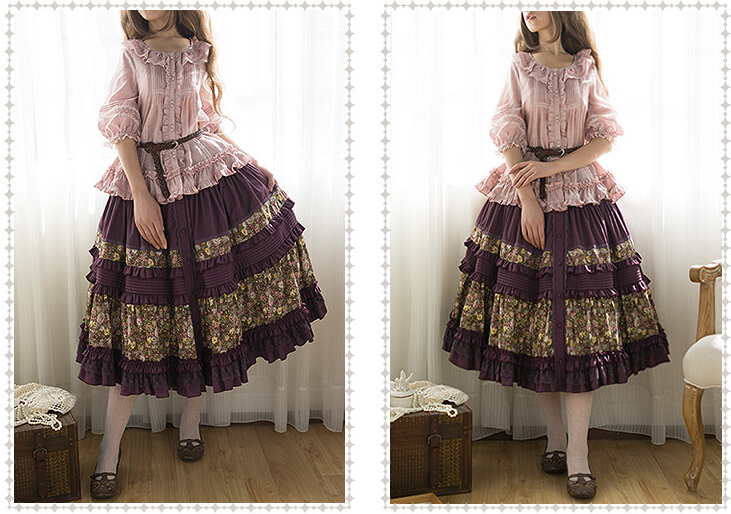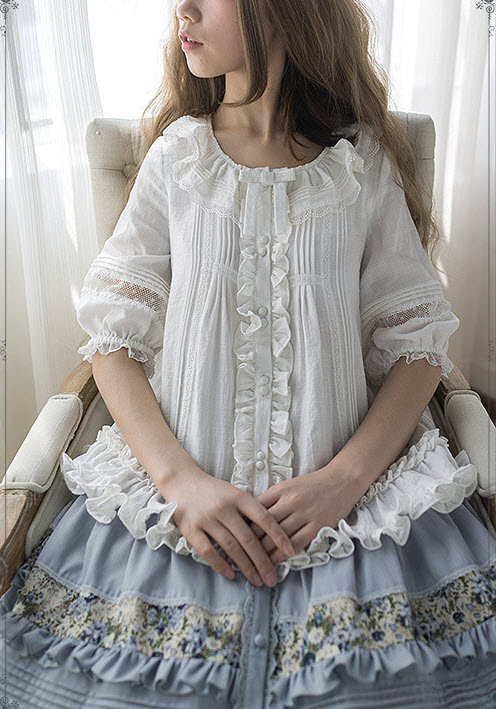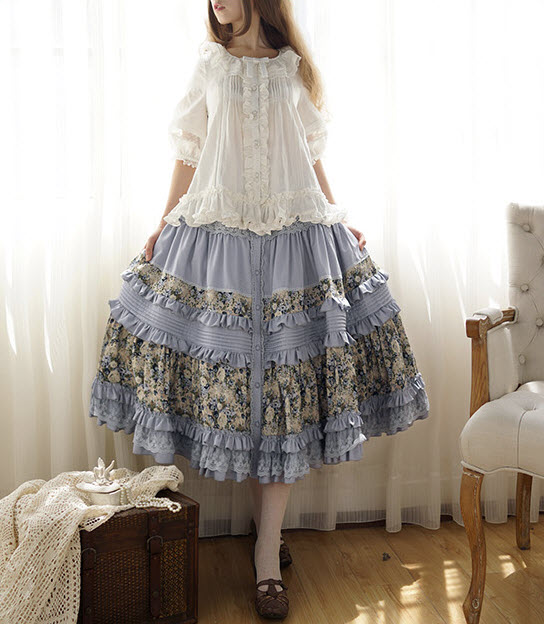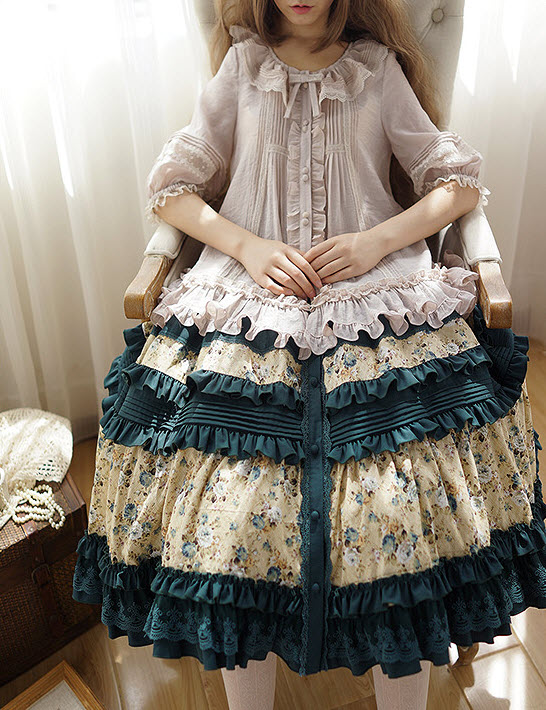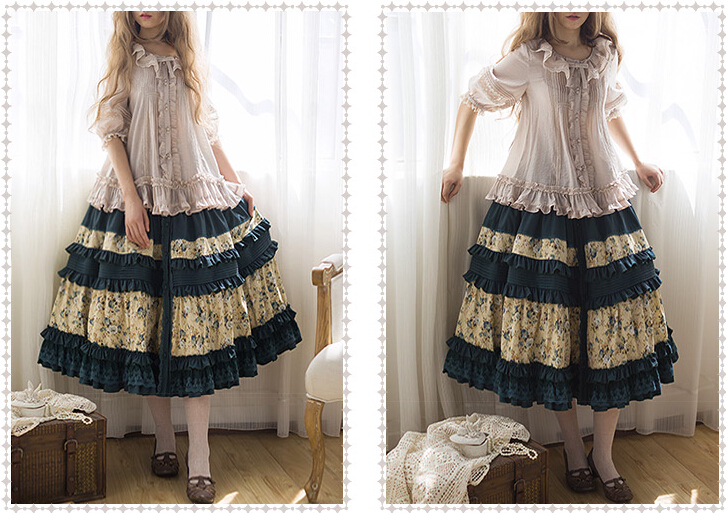 ---> Related: Find a Lolita petticoat at our online store to match this skirt >>> LolitaWardrobe Petticoats Collection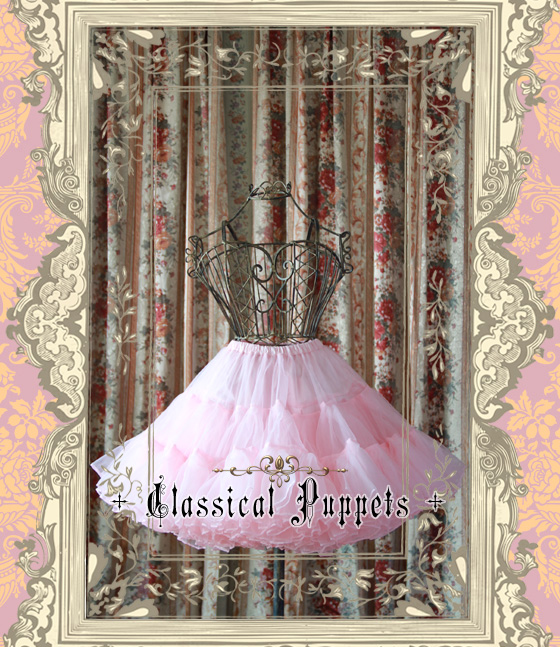 ★ Color Deviation
The brands always work at utmost to ensure that the photos show the same color as the real costume. Since you view this costume from your screen, it's hard to totally avoid for the slight color deviation. Please take this into consideration before you buy.

---Process Time: Ready in stock! The processing time needs 15-20 days, then shipping!
---The shipping time by DHL, EMS, Fedex and UPS will take about 4-5 biz days
---The shipping time by Airmail will take about 15-32 work days

If you have any questions before, during and after a sale, please feel free to let us know. We promise we will get back to you within 24 hours during the work days.
You could use following methods to get in touch with us directly:
---> Via Facebook: https://www.facebook.com/LolitaWardrobe/
---> Via Email: support@lolitawardrobe.com (Reminder: If you don't get reply in 24 hrs, our emails may end in your spam or junk box. If it's convenient, add our email into contact will ensure smooth communication for your inquires and orders.)
---> Via Twitter: https://www.twitter.com/LolitaWardrobe
NOTE: Our work time is 09:00am-11:00pm from Monday to Friday (Beijing Time | UTC+8). Because we are in different time zones, there may be a delay in response, but we always try to come back as soon as possible.